Children take more risks as they begin to walk. They become curious and want to climb and explore. Climbing is a big part of their development. This can lead to fall-related injuries.
Falls are the most common cause of injury in children who have to go to hospital. 50% of all injuries in children under the age of 5 are due to falls.
Where falls happen
Falls in children usually occur from a height.
Your child will be tempted to get at things that are at and above their reach and height. Be aware of the dangers, including things that will soon be within their range.
Common hazards include:
raised surfaces
stairs
seats
baby walkers
furniture and TVs
bunk beds
ladders
windows
balconies
floors
Raised surfaces
Never leave a child alone on a changing table or raised surface. They can wiggle off and fall from any raised surface. This can cause serious injury.
Do not leave a baby bouncer, car seat or any other sitting device on a raised surface, such as a table. The child could topple over.
Stairs
Falling down the stairs is one of the most common causes of falls in children. To prevent this, install protective stair gates at the top and the bottom of stairs.
Use them for other areas that pose a trip hazard, such as steps at doorways or changes in floor level.
Make sure to install stair gates correctly and keep them closed. Remove them when the child is able to climb over them.
When a child is old enough, show them how to slowly and safely climb the stairs. Keep steps and staircases clear.
Seats
Strap babies into all seats, including feeding chairs, car seats, prams and bouncers. Only use equipment and sitting devices with a 5-way safety harness.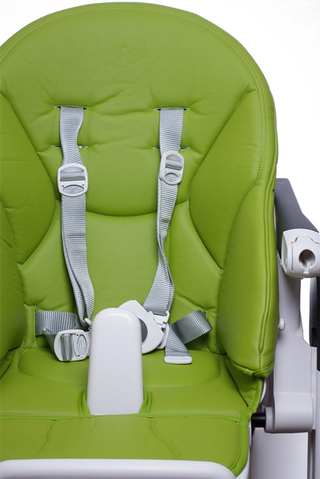 Don't use baby walkers
Using a baby walker can put a child at greater risk of head injuries, burns, scalds and poisoning.
Activity centres that do not move and play pens are safer. Only use them for short periods of time. You should watch your child at all times.
To support their motor development, continue to give your child time on the floor if they are not walking. They should roll, crawl and pull themselves up.
Furniture and TVs
Avoid placing TVs on cabinets or chests of drawers. Children will often climb on open drawers to reach the TV.
Always secure free-standing equipment and furniture to the wall or floor. This includes TVs, bookcases, chests of drawers and coat stands. They can cause serious or fatal injury if the item or its contents fall on your child.
Secure free-standing items to the wall or floor using brackets or straps. If you use straps, keep them out of children's sight and reach.
Keep furniture in a child's bedroom to a minimum. This is to give them fewer things to climb on.
Bunk beds
Do not allow a child to sleep on the top bunk bed until they are at least 6 years old.
Position bunk beds away from windows, ceiling lights, fans and furniture. Do not allow children to play on bunk beds. Carpet can decrease the risk of head injury from a bunk bed fall.
Bunk bed dangers include:
falls from the top bunk, the ladder or from windows near the bed
suffocation if your child slips between the guard rail and mattress
heads or limbs (arms and legs) getting caught or trapped between parts of the bed or in gaps and crevices
strangulation or accidental hanging
Strangulation can happen if your child's head or neck gets caught up in clothing, gaps or other objects on or near the bed. These objects include a cord or rope tied to the bed or near the bed.
Ladders
Store ladders out of sight and reach of children.
Windows
Use window restrictors that you do not need tools to open. This is so you can escape in case of fire. Do not place beds, cots, toy boxes or other furniture near a window. A child could climb onto them to get to the window.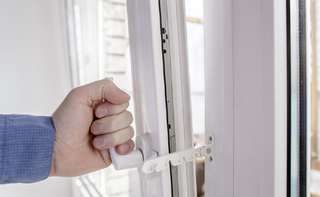 Balconies
Make sure children cannot get out onto a balcony without your supervision. Secure balcony doors and fill in or cover securely any gaps in balcony railings that a child could fit through or use as a foothold to climb on.
Do not put anything a child could climb on near balcony railings. This includes outdoor furniture, plant pots or boxes.
Floors
Children can be seriously injured from falling over common household items like floor brushes, shoes and clothing. Toys and books are also a tripping and falls hazard. Keep floor surfaces, corridors, passage ways and stairs clear.
Running in socks on a shiny or wooden floor can lead to a nasty fall. Encourage children to wear well-fitting slippers inside the house. Secure rugs with tape or rubber pads.
Other hazards
Reduce hazards around the outside of your home. Check that any walls are safe.
Check any gates. Make sure they are closed, locked and in good working order.
Make sure there is no equipment or items lying around that a child could climb onto.
Download the child safety checklist (PDF, 5.32 MB, 4 pages)