Falls are the most common cause of injury in children who have to go to hospital. 50% of all injuries in children under the age of 5 are due to falls.
Babies can fall when they roll over and move around for the first time.
It is impossible to prevent all falls from happening. But you can take steps to reduce the risk or prevent serious injury.
Where falls happen
Falls in babies and young children usually occur from a height.
This could be from:
raised surfaces like a changing table, counter top or table
windows or balconies
baby walkers
steps and stairs
televisions and television stands
sofas, couches and chairs
furniture like chests of drawers, bookcases and coat stands
play equipment like trampolines, slides and swings
beds and bunk beds
washing machines, dishwashers and dryers
Preventing falls in babies
Babies are eager to explore their environment. They can learn new motor skills rapidly.
Injuries can happen when parents and other carers underestimate what their baby can do. Babies develop new skills very quickly and you might not be prepared for what they can do. For example, your baby could roll off your changing table in a split second when your back is turned.
Bring your baby with you if you need to get something, or answer the door or phone.
Babies may be able to crawl or shuffle on their bottom as early as 6 months.
Before they learn to walk they are busy moving around, turning over, creeping and pulling themselves up to grab on to furniture to move around.
Most injuries to babies are preventable. Constant supervision and safe use of equipment will help. Be aware of a baby's next stage of development and the steps they may soon be able to take.
Changing tables and raised surfaces
Never leave a baby alone on a changing table or raised surface. Babies can wiggle off and fall from any raised surface. This can cause serious injury.
Do not leave a baby bouncer or any other sitting device on a raised surface, such as a table or bed. It could topple over.
Seats
Strap babies into all seats, including feeding chairs, car seats, buggies, prams and bouncers. Only use equipment and sitting devices with a 5-way safety harness.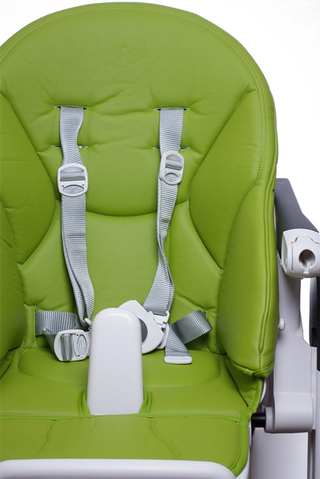 Stairs
Install stair gates correctly and keep them closed. Use stair gates at top and bottom of stairs. Use them at other areas that pose a trip hazard, like steps at doorways or changes in floor level. Keep steps and staircases clear.
Floors
Do not let you child walk in socks on shiny or wooden floors. They can slip and have a nasty fall. Use well-fitting slippers or go barefoot instead.
Secure rugs with tape or rubber pads to prevent slipping.
Furniture and TVs
Avoid placing TVs on cabinets or chests of drawers. Babies will often climb onto cabinet drawers to reach the TV.
Always secure free-standing equipment and furniture to the wall or floor. You can do this with brackets or straps. If you use straps, keep them out of children's sight and reach.
Windows and balconies
Children are fascinated by windows. Window restrictors prevent a child from opening windows where they can fall. Use window restrictors that you do not need tools to open. Some window restrictors require a key or a spanner to open. This could delay you when trying to escape a fire.
Do not place furniture or items a baby can climb onto near window ledges or balcony doors. Fill in or cover securely any gaps in balcony railings that a baby could fit through or use for climbing.
Don't use baby walkers
Do not use a baby walker. Using a baby walker can put your baby at greater risk of head injuries from falling over or falling down the stairs.
In a baby walker, a child can reach higher than normal. This means they could grab dangerous objects such as kettles and medicines. Their risk of burns, scalds and poisoning increases.
Activity centres that do not move or play pens are safer. Only use them for short periods. Do not leave your baby unsupervised.
To support their motor development, give your baby time on the floor. They should roll, crawl and pull themselves up. You should watch them at all times.
Outdoor hazards
Reduce hazards around the outside of your home. Check that any walls are safe.
Check any gates. Make sure they are closed, locked and in good working order.
Make sure there is no equipment or items lying around that a baby could climb onto.