Published: 24 October 2019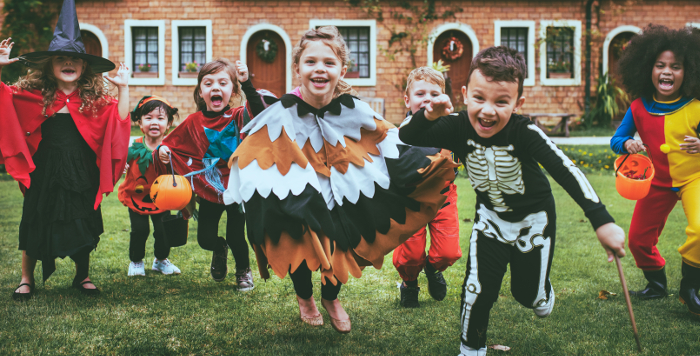 Halloween is an exciting time for young children. They dress up, go door-to-door, and eat treats. But it is important to keep safety at the front of your mind.
Safety risks to children at Halloween include:
Supervise your child at all times when they are out for Halloween. This is because children do not understand danger.
Read child safety guides from the HSE.
Halloween costumes and accessories
Check the label
Look for the CE mark when you are buying children's costumes and costume accessories.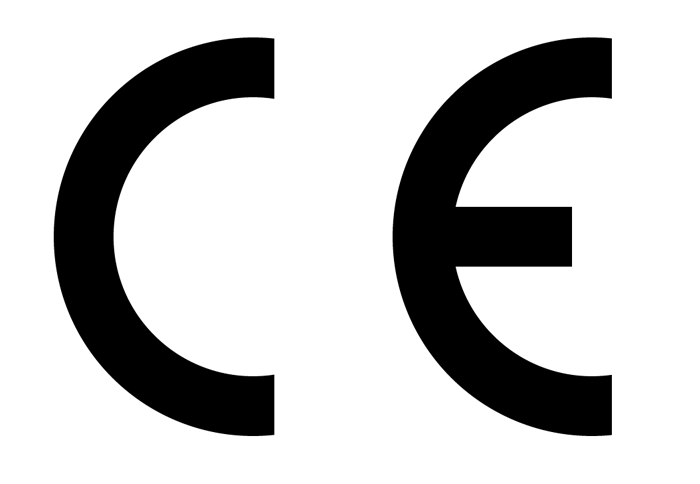 The CE mark means the outfit meets current safety laws.
Check that anything you dress your child in is flame resistant. It should say on the label. Be aware of fire risks. Some costumes can catch fire easily.
If you are buying props for your child's costume, keep in mind that younger children can choke on small parts. Some props may not be safe for them.
Never place jewellery of any kind on a child under 3 years of age. The jewellery and bits coming off of it could be a choking risk.
Never place hairbands, headbands, clips or hair ties on a baby.
Related topic
Make sure the costume fits
Your child could trip or fall if their costume is too big for them.
Make sure all costumes, accessories and props fit correctly and are suitable for your child's age and developmental stage.
Avoid over-sized shoes, high heels, long dresses, and long capes.
Make sure children wear their normal clothes under their costume. This is so they will have some protection if the costume catches fire.
Masks
Masks can make it difficult for your child to see. They can reduce their hearing. They can also obstruct their breathing.
Try using non-toxic face paint instead. But make sure it has the CE mark. Check the label for any warnings and the list of ingredients.
Make sure your child is not allergic or sensitive to the face paint. If you're not sure, test a small bit of makeup on a part of their leg or arm first.
Halloween fire risks
Keep your child away from fire when they are in their Halloween costume. Their costumes can catch fire quickly.
This includes:
open fires
candles
heaters
bonfires
sparklers
fireworks
Fire first aid
If your child's clothes catch fire, get them to:
drop to the ground, covering their face with their hands
roll on the ground until the fire is out
If they cannot do this, smother the flames with a blanket or towel.
If their skin gets burnt, hold the burnt skin under a cool running tap water for 20 minutes.
Keep the rest of your child's body warm while you are cooling the burnt area. This is to prevent hypothermia.
Get medical help right away. In an emergency phone 999 or 112.
Related topic
Fireworks
Fireworks and bonfires cause injuries to children every year. Some children have been scarred for life.
Fireworks are illegal in Ireland except for displays that have permission by law.
Plan family fun and activities that don't include fireworks.
Bonfires
Do not allow children attend bonfires without adults. Be cautious even at supervised bonfires.
Make sure your child is always a safe distance away from the bonfire. Someone might throw something dangerous into the bonfire. It could be something toxic or cause the fire to increase quickly.
Make sure to have water or the correct fire extinguisher nearby.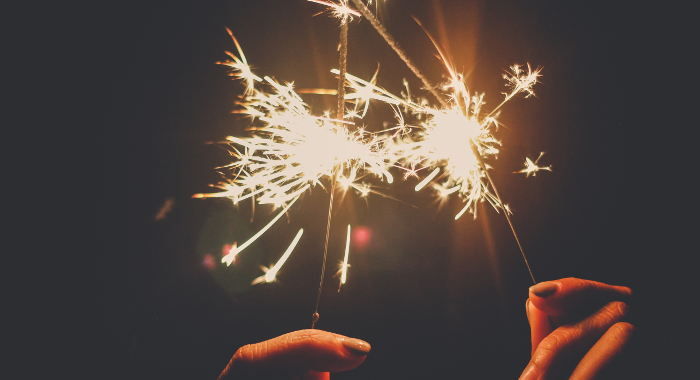 Sparklers
Children should never hold lit sparklers. They can burn at very high temperatures. They will not go out even if you use water.
Do not use candles
Avoid lighting candles around your home. These are a fire risk.
Try battery-operated candles instead. Make sure batteries are out of reach of children.
If using novelty Halloween lights, check that they have a CE mark. It should also say where they were made and who imported them.
Related topic
Trick-or-treating risks
Check treats for choking hazards
Sweets, nuts and other foods are given to children as Halloween treats. Some of these treats could cause your child to choke.
Choking is a very common danger to children.
Check your child's treats and remove treats that are:
a choking hazard
not in sealed packaging
look unsafe
marble-sized sweets
Wait until returning home from trick and treating before your child starts eating the treats.
Offer some healthier options to your child such as fruit. Make sure the fruit is the correct consistency and size for your child's age and developmental stage
Beware of the following foods that children can choke on:
popcorn
marshmallows
boiled sweets
hard sweets
chewing gum
nuts
hard vegetables
whole fruits
whole vegetables
Related topic

Choking, strangulation and suffocation in babies and children
Be aware of allergies
Treats given to children can contain nuts. Be aware if your child has any allergies.
Supervise your child
An adult should supervise your child when trick-or-treating. If there is a group of children, have an adult at the front and back of the group.
If older children are going out without an adult, make sure they have a working mobile phone with your contact details. Check that they know how to dial 999 and 112 in an emergency.
Remind your child about 'stranger danger'. Tell them the importance of:
not talking to people they do not know
not knocking on strangers doors when trick and treating
skipping houses that don't have lights on
Keep your child visible in the dark
Your child should wear a reflective strip on the front and back or a hi-vis vest if they are walking on the side of a road.
They can remove their vest before they begin knocking on doors to trick or treat. Make sure they put it back on when leaving the area to go to another area.
Avoid poorly lit areas. Use footpaths where available.
If you're driving at Halloween, remember to slow down and watch out for children in dark costumes.
Related topic
Beware around pets and other animals
Teach your child not to approach any animals at Halloween.
Fireworks can scare animals. They may act out.
Chocolate is also very bad for pets. Tell your child not to share their Halloween sweets or chocolate with their pets.
Related topic
Do not allow your child to blow up balloons
Balloons can be a choking risk for children. Always supervise them around balloons. Only adults should blow up balloons.
Further information
Five ways to play safely this Halloween - safety advice from the Competition and Consumer Protection Commission (CCPC).